Originally used in commercial buildings, standing seam metal roofs are gaining popularity as a roofing material in residential areas. If you are planning a roof replacement, you might want to consider standing seam metal roof as an option.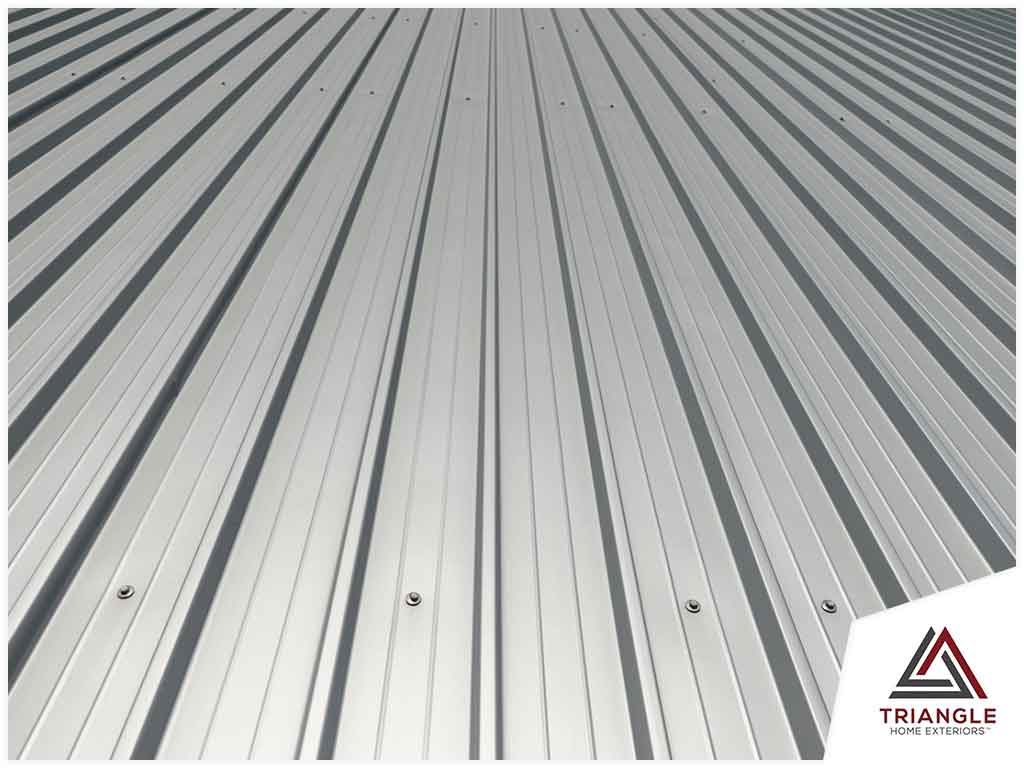 Metal Roofing materials
Some of the most commonly used materials for metal roofing are galvanized steel, stainless steel, aluminum, zinc and copper.
Benefits of Standing Seam Metal Roofs
Metal roofs, in general, can last up to 50 years or even more, making it a cost-effective option for homeowners.
Standing seam metal roof panels are interlocked together at the edges to form a seam. The clips and fasteners used to attach the roof are concealed under this seam. Thus, compared to exposed fastener metal roofs, they offer superior protection against leaks since the seams and the fasteners are not exposed.
They come in different colors that will complement your existing home. No need to call your siding contractors to repaint the exterior (unless you really want to).
Metal roofs are more energy-efficient compared to other roofing materials. They reflect heat from the sun and help keep air conditioning costs down. Likewise, during colder months when heaters are used to keep the house warm, metal roofs prevent the warm air from escaping and reflect it back to the living spaces. This will translate to savings on your energy bills.
Metal roofs are less likely to end up in a landfill at the end of its life cycle since the material can be recycled over and over. Most metal roofs are made with up to 95% recycled materials.
Standing seam metal roofs require minimal upkeep and usually involves clearing them of debris.
Because they sustain less damage during storm and fire, your insurance premium could go lower.
Not many home exterior remodeling companies have expertise when it comes to installing metal roofs. Be sure to turn to a company with substantial experience in metal roof installation. At Triangle Home Exteriors, we ensure that we will only provide the best quality service.
We cater to clients in Cary, NC, and nearby areas. Call us today at (919) 615-1101 to schedule a free consultation.