Metal Roofing Installation in Raleigh, Cary & Beyond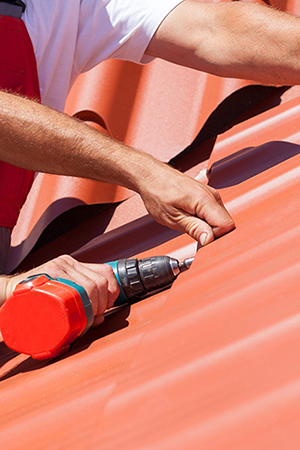 Raleigh homeowners love metal roofing for its strength and durability — as well as its beauty. With the wide range of styles available today, there's a metal roofing solution for every home! If you're new to metal roofing or would like to replace your current metal roof, call Raleigh's preferred roofing contractors: Triangle Home Exteriors.
Benefits of Installing a Metal Roof
Metal roofing is a smart investment with payoffs in strength, durability, curb appeal — and energy savings. Why are Raleigh, NC homeowners making the switch to metal roofing?
Reduces heating and cooling costs
Reduces homeowners' insurance costs
Lasts two to three times as long as non-metal roofing
More affordable than slate roofing
Much lighter than shingle & tile roofing
Call Raleigh's Preferred Metal Roofing Contractors!
Why choose Triangle Home Exteriors for your new metal roofing installation? Our commitment to quality roofing materials, skilled craftsmanship and impeccable customer service has earned us an excellent rating from the BBB — as well as the loyal business of homeowners across Raleigh, Cary, Apex, Fuquay-Varina and beyond.
Call Triangle Home Exteriors today at (919) 615-1101 to discuss your many metal roofing options, and to request a free estimate! Our roof replacement team is proud to serve the needs of homeowners in Raleigh, Cary, Apex and the entire Triangle area.