Vinyl Siding Installation in Raleigh, Durham, Chapel Hill, NC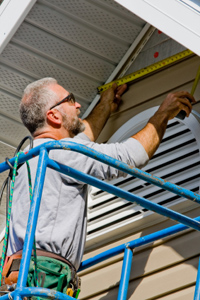 Whether you want to increase your home's energy efficiency, improve its curb appeal, or upgrade to a more durable siding product, Triangle Home Exteriors is the number one siding installation expert in the area for many reasons, including:
We're Certified
Triangle Home Exteriors is certified by the Vinyl Siding Institute of America–the nation's leader in training, technology and education.
We Do the Job Right
Our process ensures your Hardieplank, Certain Teed,Alside, Crane Siding and more will look great and perform well for years to come. We'll start by removing all existing siding and corner boards. Then we install moisture barrier house wrap and flashing, which is a second line of defense against water infiltration. By starting with a clean slate we ensure that your home siding is done right the first time.
We Use the Latest, Most Energy Efficient Products
HardiePlank siding and insulated vinyl siding offer more than just the best in energy savings. Because of their decades-long lifespan that requires little-to-no maintenance or replacement, they are classified as a sustainable material, meaning you're saving energy, saving money and saving the earth.
We Know Your Time is Valuable
Our siding technicians are so skilled and efficient, most jobs take only three-five business days from start to finish.
We're Not Happy Until You Are
Our unquestionable commitment to customer service and quality workmanship is legendary, and no job is complete until you're 100% satisfied with the results.