Metal roofing lasts long and is capable of protecting homes from various weather conditions. Standing seam metal roofing, despite its benefits, is quite costly, which can lead homeowners to choose a different roofing material altogether.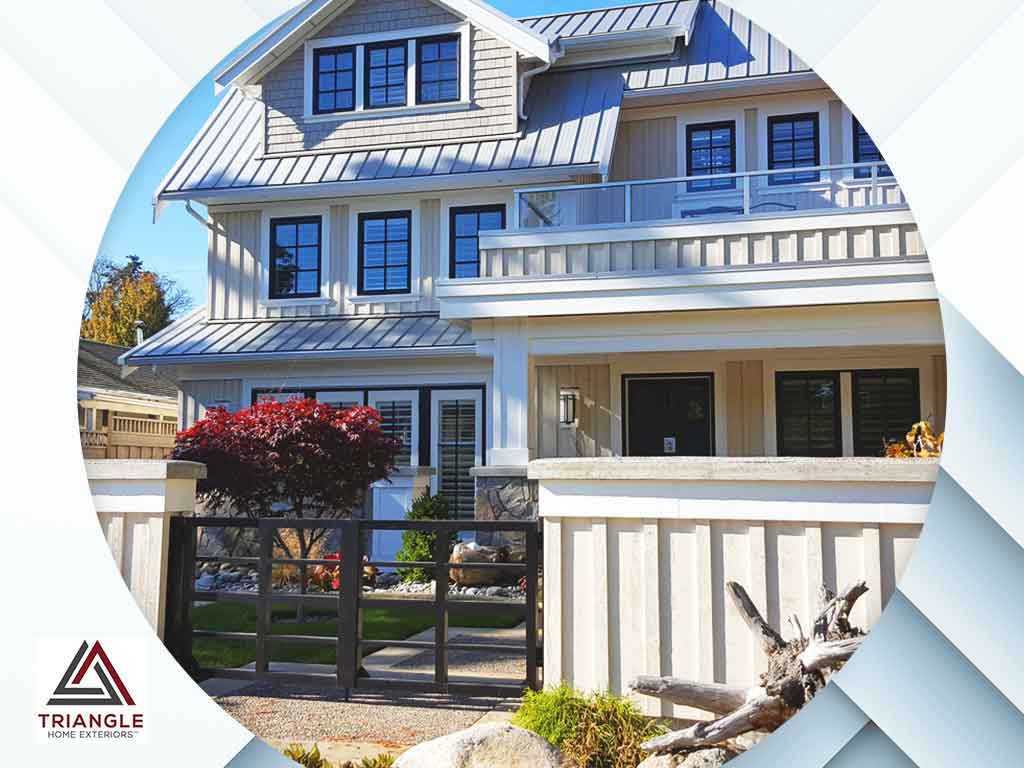 Homeowners who want to have metal roofing protecting their homes but can't afford standing seam metal can opt to use metal shingles instead from expert roofing and siding contractors.
What are Metal Shingles?
Metal shingles are the second most popular type of residential metal roofing, second only to standing seam metal roofing. Each metal shingle interlocks with another to provide the same level of protection standing seam metal roofs offer, with the added bonus of having a traditional look.
These are manufactured using a variety of metals, and can be made using G90 galvanized steel, aluminum, copper or zinc. Most of them come with a total of seven layers of paint and primer and can be made to look like cedar shingles, slate or tile roofing.
Pros
Metal shingles are perfect for classic colonial and brick style homes as they offer an authentic look

They are durable and can last longer than cedar shingles and other roof replacement materials

They are easier to install compared to standing seam metal roofing and thus cheaper than standing seam

They are lighter than other roofing materials, such as brick or slate.
Cons
Initial installation and replacement costs are higher than other materials, such as asphalt shingles

Can be noisy in the event of a rainshower or hailstorm.
If you're wondering whether metal shingles are the best type of roofing material for your home, don't hesitate to ask home exterior remodeling companies like Triangle Home Exteriors to help you. Call us at (919) 436-3200 or fill out our online form for a free consultation! We serve Cary, NC, and the surrounding communities.