Upgrades that add function and beauty are the essence of home improvement projects. Outdoor spaces in particular are a joy to transform because you can create so much out of them. From decks and patios to garden landscapes, the possibilities are endless.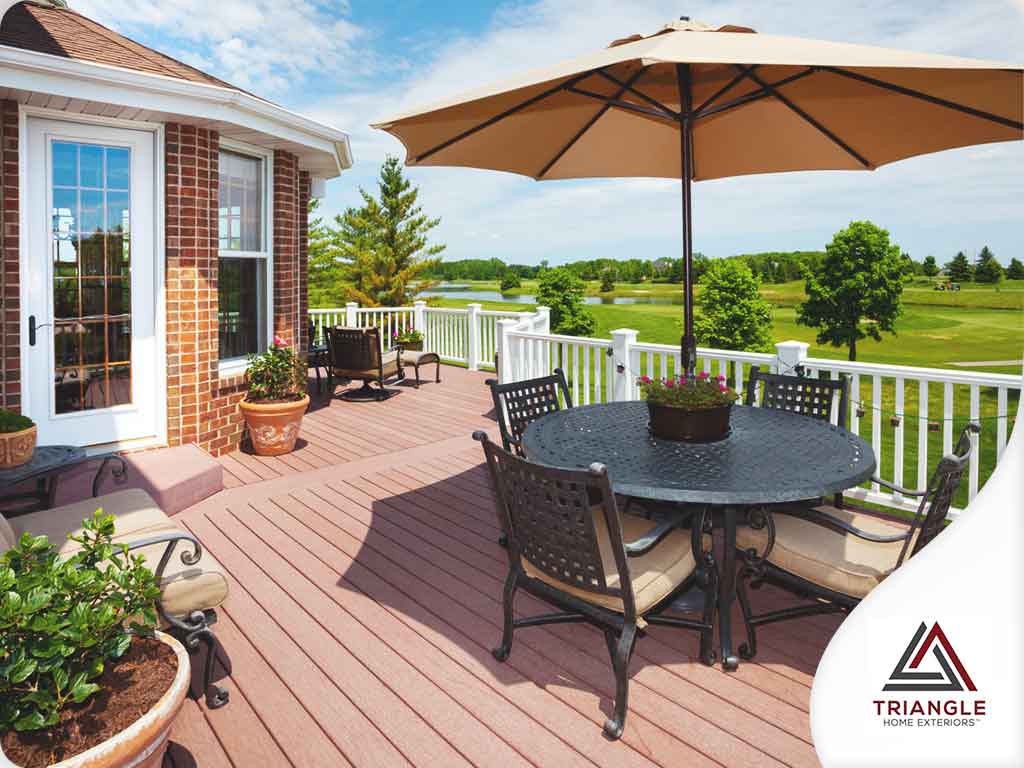 In this article, Triangle Home Exteriors, one of the top home improvement and siding contractors in the area, shares some awesome ideas that will surely give your outdoor space the upgrade it deserves.
Grill
A grill is often considered more for its function, but it can also be a design piece that elevates the look of your outdoor space. You might also want to consider building cabinets around the grill. The additional storage will surely come in handy especially when you're entertaining guests during a party.
Vertical Gardens
Home improvement doesn't always have to mean a big change and it shouldn't always be expensive like a siding or roof replacement project. Vertical gardens, for instance, are proof that these continue to be in vogue and it's easy to understand why. Apart from being an interesting piece, they can also add privacy to your outdoor area. Vertical gardens are especially ideal for homeowners who don't have much space to grow plants.
Modern Aesthetics
The clean, modern lines that have dominated a lot of interior spaces have found their way to outdoor living areas as well. To achieve this style, avoiding busy patterns and intricate designs is a must. Less is more. If your interiors already feature this kind of look, using modern aesthetics on your outdoor space will create a seamless visual transition.
Triangle Home Exteriors is one of the most trusted home exterior remodeling companies in the area. Our team is composed of experienced professionals who ensure high-quality work for every customer. Call us at (919) 436-3200 or fill out our contact form to request a free quote. We serve residents of Cary, NC, and the surrounding areas.