Replacing your home's windows is a task best left to your contractor. After all, it's a significant investment and the slightest mistake can be costly to rectify. However, while it's highly recommended that you leave it in the hands of the pros, that doesn't mean you can't do your part and make their jobs easier.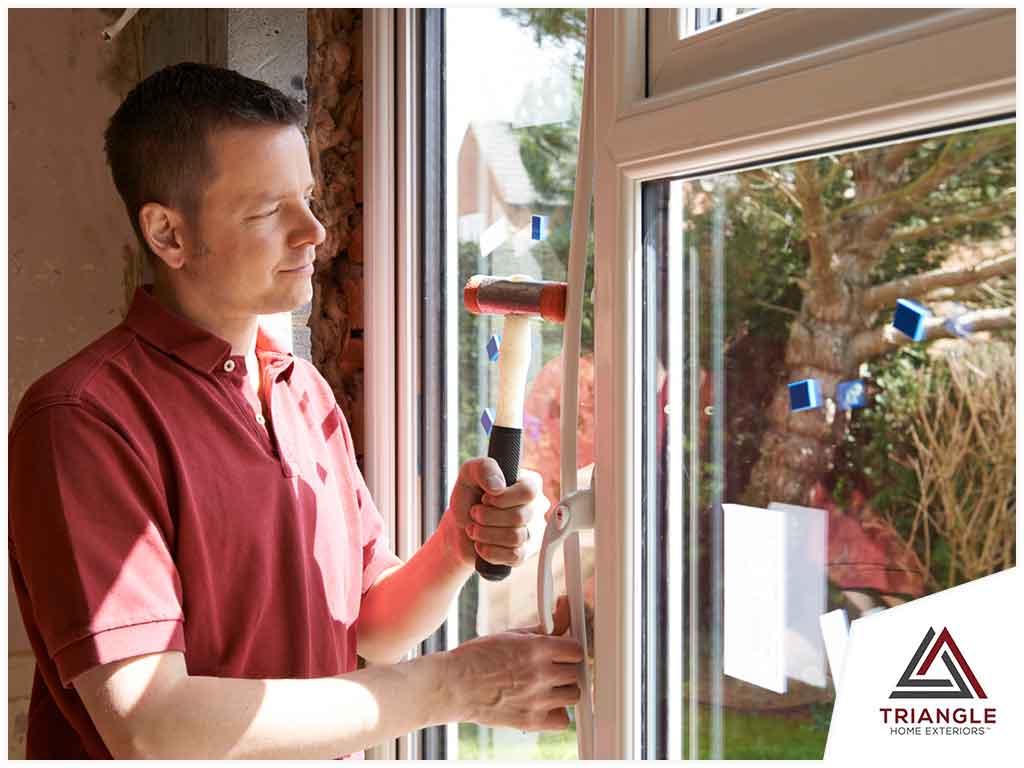 In this article, the window and siding contractors of Triangle Home Exteriors list the five different ways you can prepare your home for a window replacement project this spring.
Trim Your Trees and Shrubs –

If you have any trees or shrubs near the windows that are going to be replaced, make sure to have them trimmed before the project commences. That way, your installer won't face any obstacles, making their jobs significantly easier to do.
Clean the Surrounding Area –

Once you've trimmed your trees and shrubs,

home exterior remodeling companies

recommend that you clean the areas that surround the window as well. By doing so, you can prevent dust and pollen from mixing with the caulking and causing issues for your new windows during the spring and summer seasons.
Remove Window Treatments –

On the other hand, to prevent damage to your new window and your window treatments, be sure to have the treatments removed as well.
Remove Furniture –

Do you have any lawn furniture placed near the windows that require replacement? If so, clear them away from the work area so your contractors can get around easier. However, make sure that they don't create an obstruction between your window and the front door so your workers can come and go as they please.
Secure Your Pets and Children –

If you have any pets at home, be sure to secure them in a room away from the work area. By doing so, they won't be injured, they won't bother your contractors, and it reduces the chances of them wandering off as well. As for your children, meanwhile, inform them of what's about to happen around the home so they can adjust accordingly and know to stay away from the work area.
Planning a window replacement project this spring season? Look no further than Triangle Home Exteriors, your leading experts when it comes to window and roof replacement services. Give us a call at (919) 615-1101 or fill out our contact form to get a FREE estimate. We serve homeowners in Cary, NC, and other nearby areas.