A quick search on the web will show you an abundance of tips for cleaning windows. But you'll likely find the same tricks over and over again. Here are some little-known window cleaning tips from window and roof replacement expert Triangle Home Exteriors.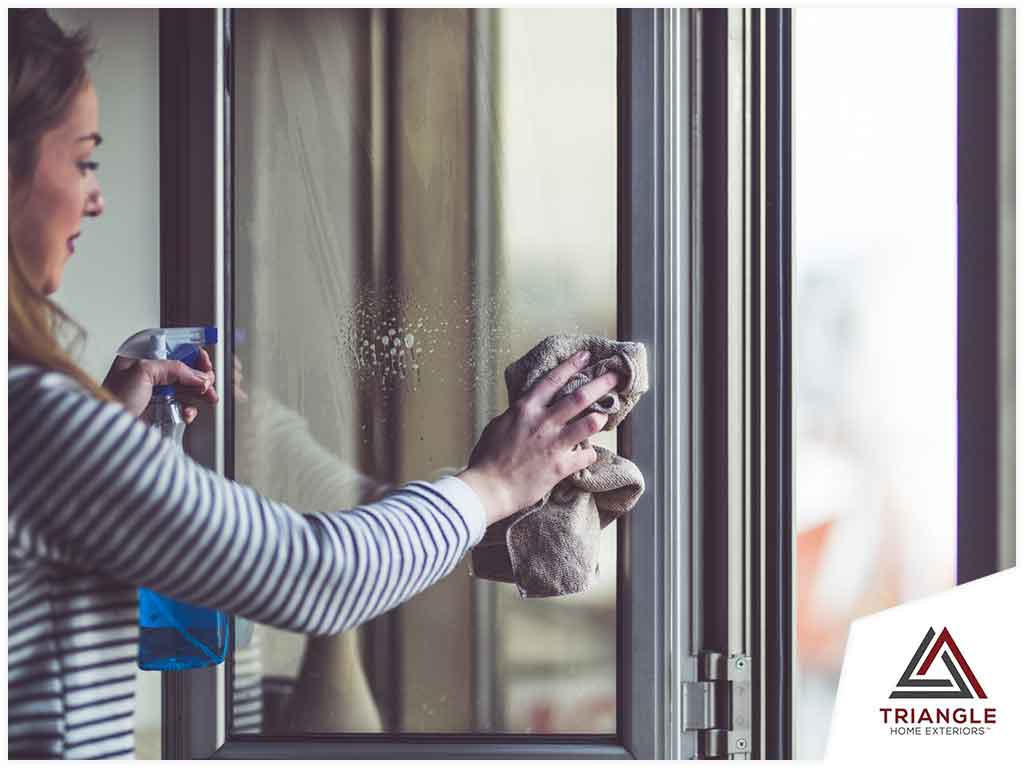 A Cloudy Day Is a Good Window Cleaning Day
Hot temperature and direct sunlight can cause your cleaner to evaporate more quickly. This can be pretty inconvenient when you haven't washed it away yet, as dried up cleaners tend to leave streaks that are hard to buff out.
Start With the Frame
Before cleaning the glass, get rid of the dirt and dust that have collected on the window tracks and frame. This buildup can turn into sludge once your cleaner or water drips onto them while cleaning the glass.
Invest in a Squeegee
Invest in the right tools such as a squeegee. This will enable you to do the job properly and more easily — even siding contractors would probably agree with this. A squeegee will leave your windows free of streaks and it will make it easier for you to scrape away excess water.
Ditch Paper Towels and Newspapers
Never use paper towels or old newspapers for scrubbing or drying the glass. These materials break down, leaving lint behind. It would be better to use a microfiber cloth instead.
Clean in Different Directions
Unlike what others say, you can mix up the motions when cleaning your window. Experts recommend starting with small circular motions and then finishing off with horizontal and vertical swipes.
For more than 40 years, Triangle Home Exteriors has been one of the trusted home exterior remodeling companies in the area. To know more about our services, call us at (919) 615-1101 or fill out our contact form. We serve customers in Cary, NC, and the surrounding areas.