The main purpose of the HardieSoffit® Panels is to reinforce the vulnerable gap between the eaves and exterior walls. This enables additional protection for your home against moisture and pests, making the installation of these panels an extra step that you should take.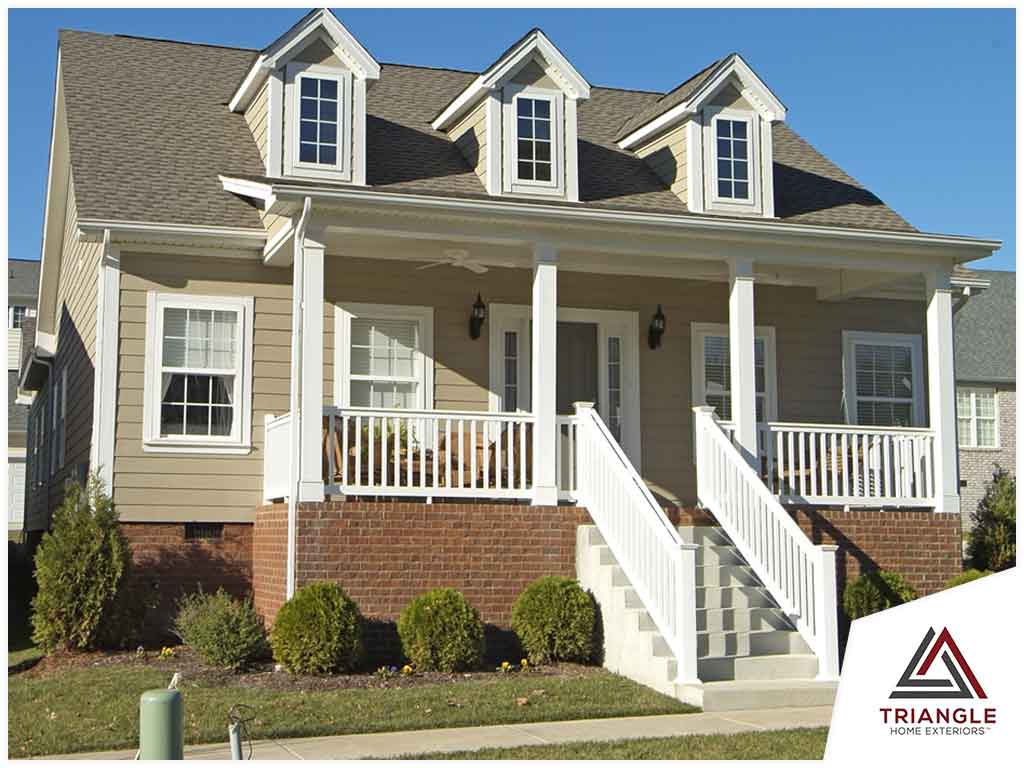 Triangle Home Exteriors, one of the most trusted roofing and siding contractors in the area, shares the basics of installing HardieSoffit Panels.
Reminders
Before you proceed with the actual procedure, make sure to consult the instructional guide from James Hardie® too. This will give you more details on the requirements of the job. You should also check the official instructions to ensure you won't be doing anything that could potentially void your warranty.
Apart from that, the soffit panels should be installed over either steel or wood framing that's compliant to your local building codes. If you're unsure, consult home exterior remodeling companies and other experts.
Basics of Installing HardieSoffit Panels
Follow these guidelines when installing your HardieSoffit Panels:
Install soffits to nominal 2×4 framing members spaced at a maximum of 24 inches in the center.

When installing vented soffit, position the vent holes towards the outside to enable optimal airflow.

The nails should be snug or flush to the soffit panel, keeping one inch from the end of the soffit. For soffits wider than 12 inches, they should be three-eighths of an inch from the edge of the panel.

Fasteners must be two inches away from the corners and three-eighths of an inch away from the edge of the panel.

Construction nails should be spaced at a minimum of eight inches on center panel edges.

Intermediate framing members that are spaced up to 24 inches on center are suitable for most locations.

Fasteners must be corrosion-resistant.

A full-headed nail must be used. Staples and finishing nails aren't recommended.
Triangle Home Exteriors is a local company specializing in roof replacement, siding installation and more. Call us at (919) 615-1101 or fill out our contact form to request a free estimate. We serve customers in Raleigh, NC, and nearby areas.