The best siding contractors will tell you the most durable option for siding on the market today is made by James Hardie®. In the 1980s, the company ventured into fiber cement technology which ensured the durability and strength of their siding. Each James Hardie product is manufactured to withstand extreme climates while still retaining its beauty.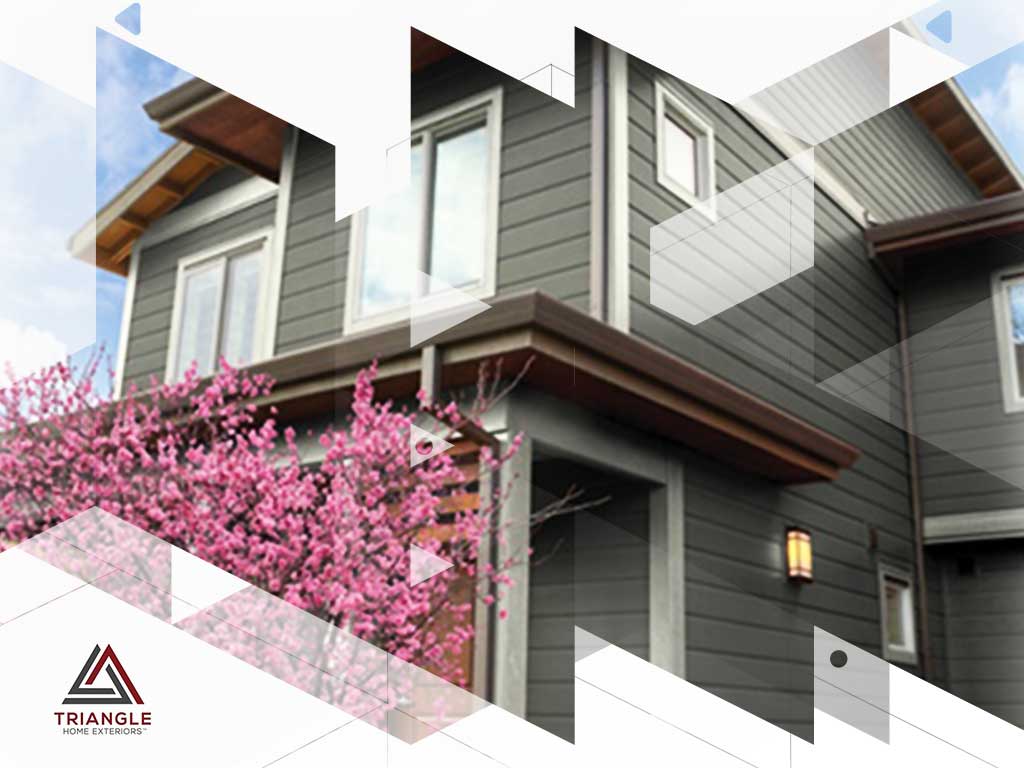 Resistance to Weather
One of the main features of a Hardie product is its resistance to harsh weather conditions, specifically moisture. Moisture can lead to mold growth as well as to rot. But with Hardie technology, even if your home is exposed to temperature extremes and the elements, you can be sure your siding will not be damaged. James Hardie fiber cement siding will not dent, rot, or swell, or penetrated by insects and other animals. It is impervious to water so your home stays comfortable and dry.
HardieZone® System
James Hardie products are Engineered for Climate®. A HardieZone system is also in place to ensure you get the right product for your region. HZ5® products can withstand wet, freezing conditions. HZ10® products, on the other hand, can protect homes from heat, humidity, blistering sun, and more. Ask one of the best home exterior remodeling companies in your area, Triangle Home Exteriors, to install such products.
Fiber cement is a safe material because it is fire-resistant. James Hardie ColorPlus technology helps the siding material retain its original color for a long time, unlike regular vinyl siding that fades or metal siding that needs repainting.
Triangle Home Exteriors is fully licensed and certified to install James Hardie fiber cement siding. We can help you decide on the right type of siding for your climate. We also offer roof replacement services. Call us today at (919) 436-3200. Residents of Raleigh / Durham, NC, are happy with our professionalism and great products.