Almost every house, regardless of its age, can suffer from drafts. You'll find them in windows, doors, attics, external pipes and ceiling-to-wall joints. They can raise your heating bill and allow not only cold air in, but moisture and little critters too. Fortunately, dependable home exterior remodeling companies like Triangle Home Exteriors have ways of draft-proofing your home.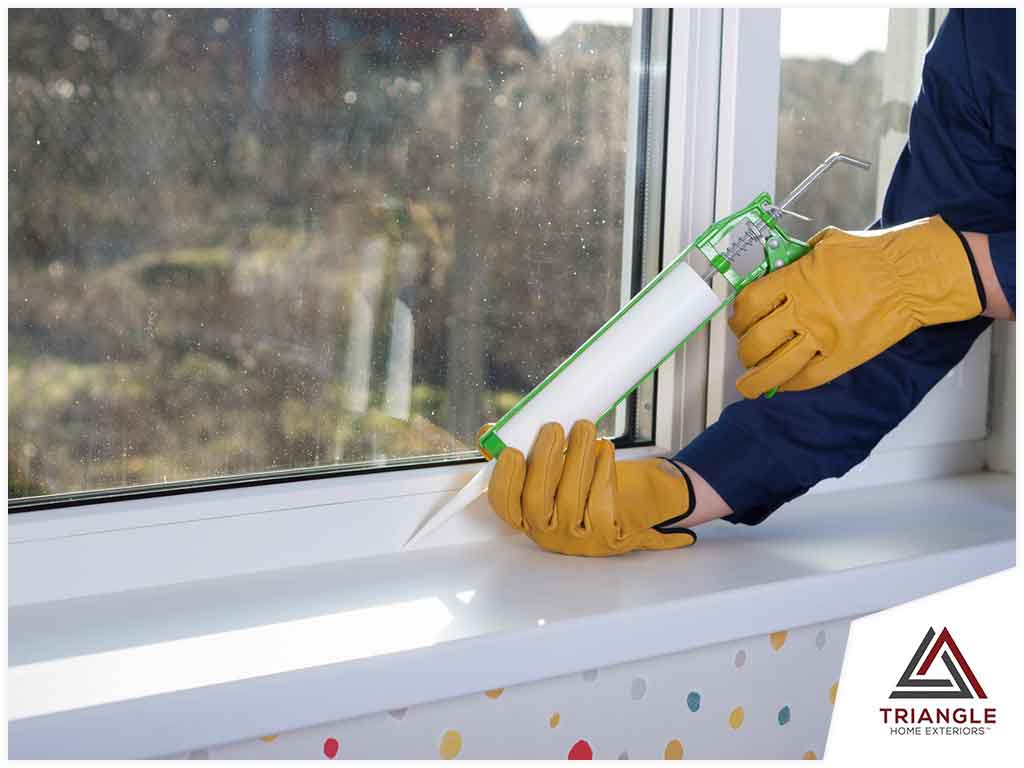 Weather Strips
Weatherstripping can help seal air leaks in doors, windows and attic accesses. Have the pros weatherstrip your home, especially in your plumbing, wiring and HVAC system. Choose weatherstrips that will withstand temperature changes, friction, weather and wear and tear.
Sweeps
Replace your old door sweeps with new ones that you can paint or stain to match your door. Ensure a good fit with the length of the door. Ask your window and siding contractors about heavy-duty, drip-cap and brush sweeps. Triangle Home Exteriors can get the right one for you to ensure true value for money.
Insulated Curtains
Thermal curtains can exceptionally keep heat in your home during the winter. But you have to keep them closed to be most effective. If you prefer to let in as much light as possible, they are not for you. Note, though, that they do work well in the summer to block out the sun's hot rays.
Re-Caulk Windows and Doors
In time, caulking degrades, wears out, or peels away allowing drafts into your home. Each fall, do a full inspection outside of your home. Re-caulk spots with worn or peeled caulk to help seal out drafts. If you need professional help, come to Triangle Home Exteriors. Our windows and roof replacement experts can do the most efficient job.
Most homes have builder-grade windows that offer low cost but poor thermal performance. Window replacement will provide energy efficiency in any weather condition and temperature. Get energy-efficient windows and doors from Triangle Home Exteriors. Our team of experts caters to the needs of homeowners in Cary, NC, and other nearby areas. Call (919) 436-3200 to request a free estimate.