There's a reason why an increasing number of home exterior remodeling companies are singing praises for Matterhorn®, the new line of metal slate roofing system from CertainTeed®. One, you're getting the strength and durability that metal roofs are known for while at the same time, you're also giving your home the classic and elegant look of slate.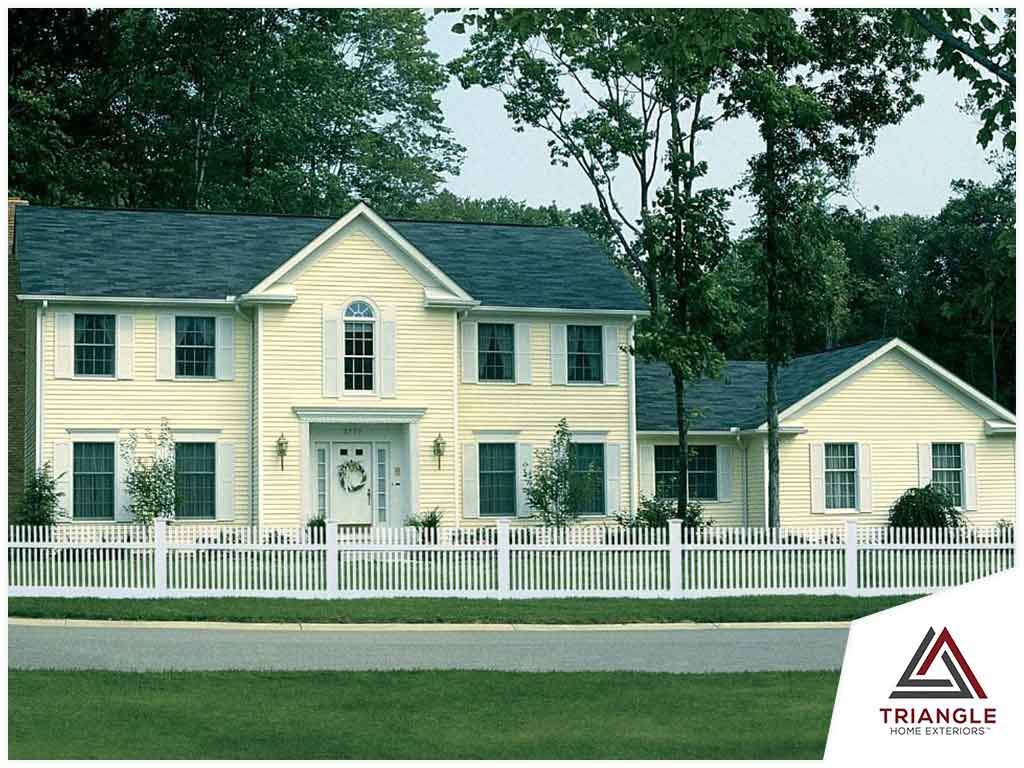 Aside from these benefits, Matterhorn offers a lot more for your home than meets the eye. Let our roofing professionals at Triangle Home Exteriors walk you through the features behind this incredible product's popularity.
Long-Term Benefits
When you're looking for roofing and siding contractors for your next home improvement project, one of the first things that you should note is their product's estimated life span. The benefits of asphalt shingles last a good 12 to 15 years on a home, with good maintenance and barring outside factors. Metal roofs last three times as much, giving you peace of mind as well as more value for your investment.
Versatile Looks
CertainTeed has certainly outdone themselves with their advanced stone-coated look that makes metal roofs resemble real-life slate roofing tiles. In fact, a side-by-side comparison of the two products reveals that they are almost impossible to tell apart without having a closer look. This means you'll find more uses design-wise for your metal roof whatever the architectural style your home has.
The Strongest Warranty
As far as roof replacement products go, CertainTeed has given their Matterhorn line their strongest and most comprehensive warranty protection, showing just how much confidence they have in this superior product. Customers can now enjoy a durable roofing material that's sure to stand the test of time.
At Triangle Home Exteriors, we are your leading provider of CertainTeed roofing systems, including the Matterhorn Metal Roofing – Slate. Give us a call at (919) 436-3200 or fill out our contact form to schedule a consultation with our representatives and get a free no-obligation quote today. We serve homeowners in Raleigh, NC.