One of the most reliable concepts in color coordination lies in the effective use of contrast. You'll encounter this option a lot during your initial discussion with your roofing and siding contractors about what colors you want your exterior to show. The most basic rule in contrasting colors is that you want trims and finishes to stand out differently from the rest of your home. When it comes to your roofing system, this role is usually filled by your soffit and fascia boards.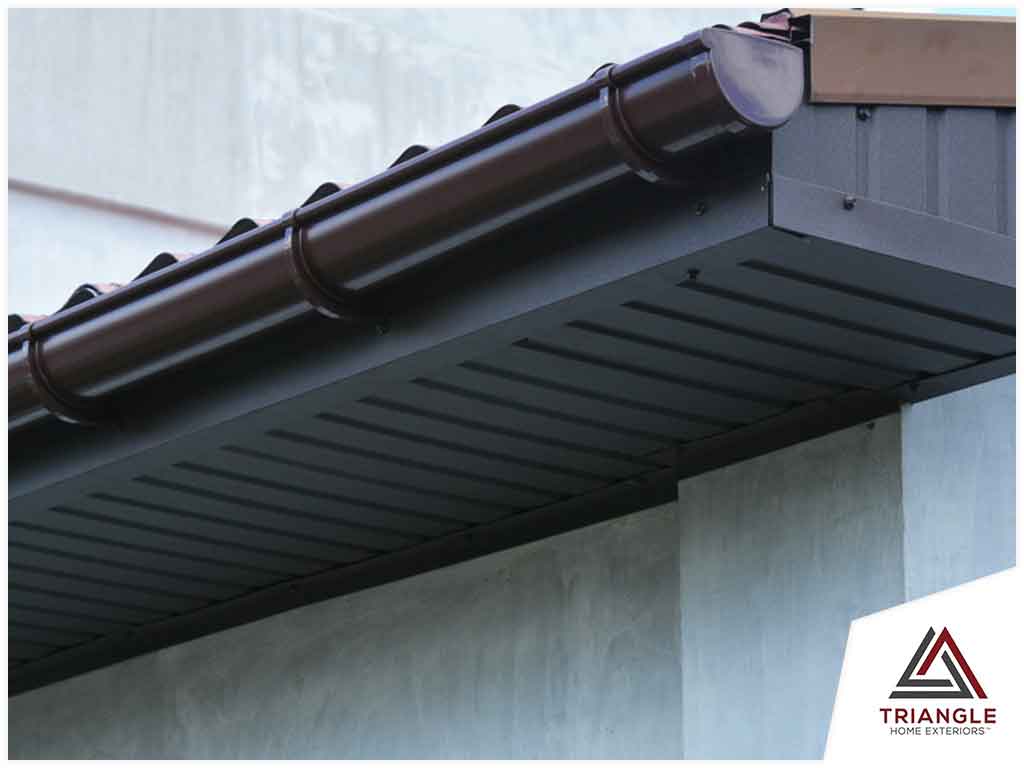 Alside® Charter Oak® and D5 Punched Vinyl Soffits have long been at the forefront of design ingenuity. Now, they have expanded their product possibilities even further with the launch of a new color — black. Let our remodeling experts at Triangle Home Exteriors show you the benefits of this new development.
Intrinsic Advantages
Home exterior remodeling companies have long trusted Charter Oak and D5 Punched Vinyl for their outstanding durability, offering long-lasting protection to your roof assembly compared to other competitive products. This is thanks in large part to their exclusive TriBeam® system of supports that provide Alside® soffits with the strongest resistance to common soffit problems.
Limited Design Options
Unfortunately, for all their benefits these soffits used to be limited by their color selection. Because of this, homeowners who wanted to enjoy the features of an Alside soffit must often make color choices that might not mesh well with the rest of their home. This is addressed by the addition of a brand-new color to the line: black. Black is a versatile color that can match and complement almost any other color.
Wider Range of Colors
These black soffits are part of Alside's Explorer Collection featuring soffits, trims, siding and other accessories in an even greater palette of trendy hues including grays, blue, red, green and timeless browns. Now you can have a roof replacement project without having to worry about finding a soffit that fits.
Get Alside Charter Oak and D5 Punched Vinyl Soffits and more at Triangle Home Exteriors, your trusted home exterior remodeling company. Give us a call at (919) 436-3200 or fill out our contact form to schedule a consultation and get a free no-obligation quote today. We serve Cary, NC, and nearby areas.