Metal roofs are among the most dependable types of roofing systems available in the market today. They're dependable, sturdy and bring value in terms of budget. Modern metal roofing also features benefits, such as low-maintenance and increased energy savings. To let you see why patrons of home exterior remodeling companies prefer them, Triangle Home Exteriors presents their benefits.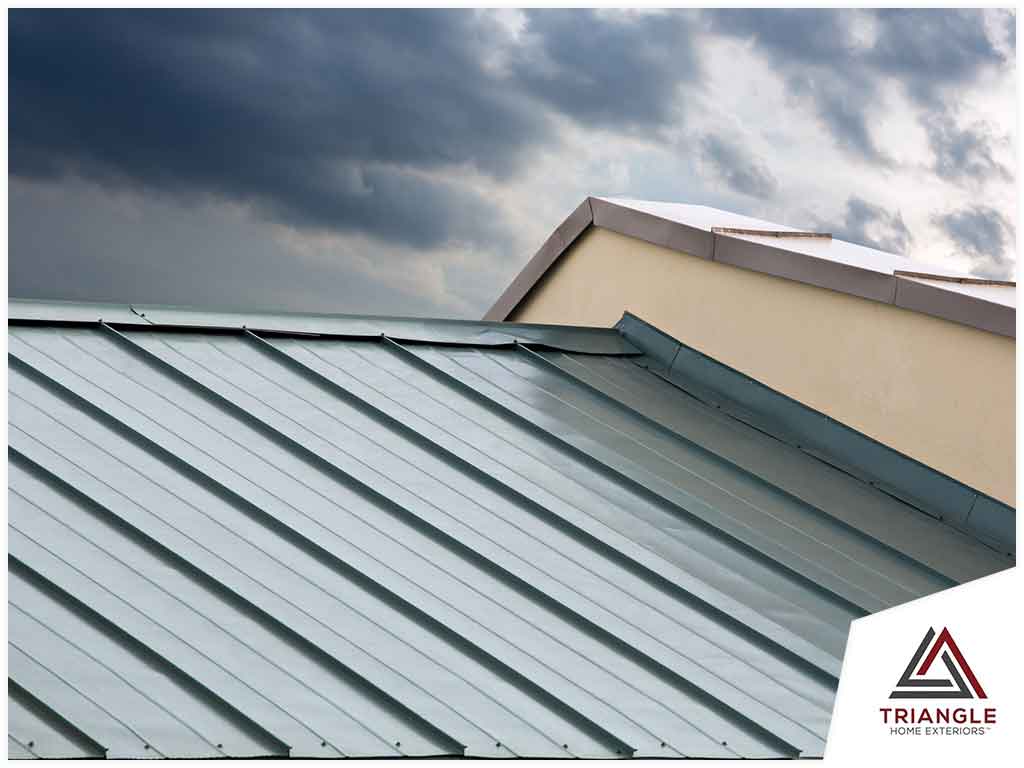 Tons of Savings
A premium metal roof may cost more than other roofing, but its low maintenance saves homeowners a lot. It pays off not only in energy savings but also in tax credits and insurance. Metal roofing reduces energy consumption, especially in the summer. Special paint pigments applied to the metal create "cool roofs." Their surfaces reflect and emit the sun's energy rather than soak and trap it in. With cool roof technology, a homeowner could save up to 40 percent in energy.
Also, since the HVAC in these homes need to work less, their lifespan increases. Energy Star roofing materials purchased before the end of 2016 earn a one-time tax credit of up to $500.
Style and Durability
Modern metal roofs are better engineered, giving durability, more colors, styles and profiles. There's no need to compromise curb appeal for durability. A metal roof can stay stylish for many years and still remain functional. In fact, metal roofs last at least 60 years, a strong attraction for those who want their next roof to be their last. You won't have to worry about a roof replacement for a long, long time.
Insurance Discount
With metal roofing's impressive durability and fire resistance, homeowners can earn insurance discounts. Fire safety though isn't the only reason insurers love metal roofs. They stand up well against snow, hail, even hurricane-force winds of up to 140 miles per hour. Ask your insurance broker about discounts for weather-rated, impact-resistant and fire-resistant metal roofing.
These are only some of the benefits of metal roofs loved by roof and siding contractors alike. Visit Triangle Home Exteriors today for our metal roofing options. Our roof replacement team caters to the needs of homeowners in Raleigh, NC, and other nearby areas. Call (919) 436-3200 for a free estimate.