Whether you're planning preventive roof maintenance or a full-blown roof replacement, it's important that you work with a roofing contractor to ensure the job gets done properly. One of the things you need to be particular about when choosing a company is the roofing estimate, as this will give you an overview of the costs and what the work entails.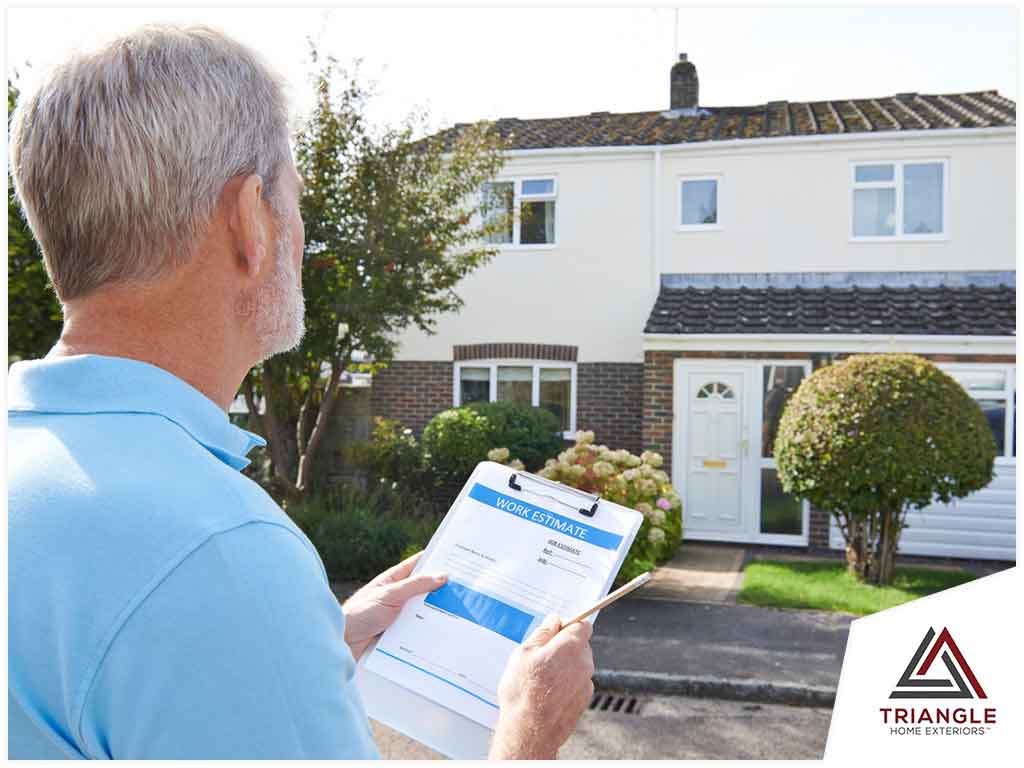 At Triangle Home Exteriors, we offer a free roof estimate for every project. In this post, we walk you through our roofing estimate process.
Preparations
Our roofing estimate begins when you schedule us for an inspection of your roof. We'll go up to your roof and measure its dimensions and create a drawing that will help us estimate the project. We may take pictures of the roof, especially the critical parts such as the ridge and soffit areas.
In-Depth Inspection
Once we're done with our preliminary inspection, we'll evaluate the roof's current condition. This involves taking a core sample of the roof so we can determine if the shingle are dry or wet, or how many layers the entire structure has.
This is a standard step for many home exterior remodeling companies, but we go a step further by asking you questions such as previous roofing problems and projects.
Estimating the Project
After a preliminary inspection, we'll begin creating a plan of action regarding your roof. Taking in all the information we've gathered on top of the ones you've provided us, we then create a roofing estimate that includes the project timeline and a rundown of the costs.
Once that's done, we schedule a second meeting with you. As we present you the estimate, we'll explain the breakdown of costs and will answer any questions you may have for us regarding the project.
Triangle Home Exteriors is ready to assist you with all of your roofing concerns. Our commitment to honest and efficient work is the reason why we're one of the top local roofing and siding contractors in North Carolina.
Get in touch with us at (919) 436-3200 to learn more about our services. Our roof replacement services are available throughout Durham, NC.