Why buy a triple-pane window instead of the standard double-pane window? For one thing, triple-pane windows can give you better value for your money. Triangle Home Exteriors™, one of the state's top home exterior remodeling companies, elaborates on the advantages of installing a triple-glazed window below.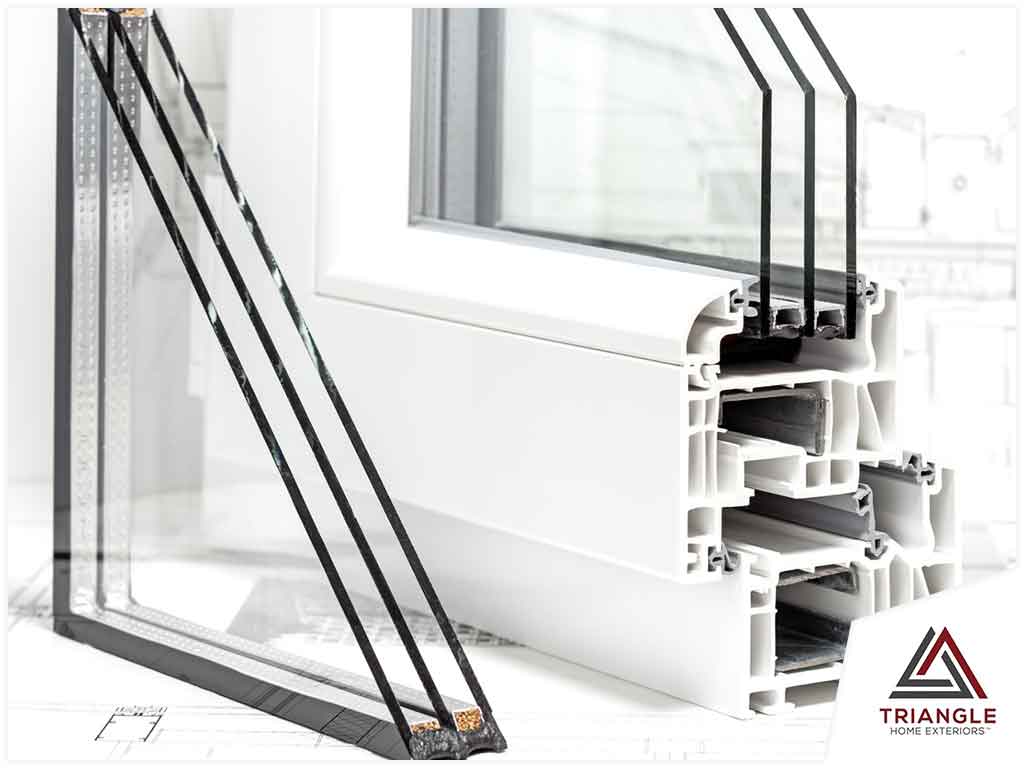 Triple-Pane Windows Are More Energy-Efficient
Yes, there are plenty of energy-efficient double-pane windows. However, since triple-pane windows contain more heat-blocking gas, they generally have better insulative capabilities. Manufacturers fill the spaces between the panes with colorless, non-toxic gas, usually argon, to prevent the transfer of heat. A third glass pane can significantly boost a window's energy-efficiency.
Can an Extra Window Pane Make a Big Difference?
Yes, especially given how much heating energy in your home is lost through drafty windows. According to the Department of Energy, up to 30% of the warm air in your home leaks out of your windows. And approximately 76% of the sunlight that passes through window glass becomes heat, forcing your HVAC system to work harder and consume more electricity to keep temperatures at a comfortable level.
Triple-Pane Windows Reduce Sound Transmission
In addition to helping keep indoor temperatures at a comfortable level, a triple-pane window can help improve indoor comfort levels by reducing noise pollution. A third glass pane and an extra layer of inert gas make it harder for outside noise to pass through window glass. For optimal soundproofing, it'd be a good idea to have siding contractors inspect your exterior. Like water, sound can pass through gaps between siding panels and windows.
To safeguard your returns on investment, make sure to vet a contractor before hiring them. Here's a vetting tip: The number of years a contractor has been working in the industry can give you a good idea of their level of expertise.
Triangle Home Exteriors, a company with over four decades of experience, offers a wide range of professional exterior services, including window and roof replacement services. We also offer premium US-made windows from WeatherLok®. To get a free estimate, call us at (919) 615-1101 or leave us a message here. We serve homeowners in Cary, NC, as well as the surrounding communities.