Choosing the color of your metal roof is an exciting task. After all, you can turn it into your family's bonding time and let your creativity flow through. Due to the wide array of color options available to metal roofs nowadays, you'll have no shortage of choices. However, the color you like isn't the only thing you should look at during the decision making process. There are actually a lot of things to consider before you can determine if the color you want is the right color for you.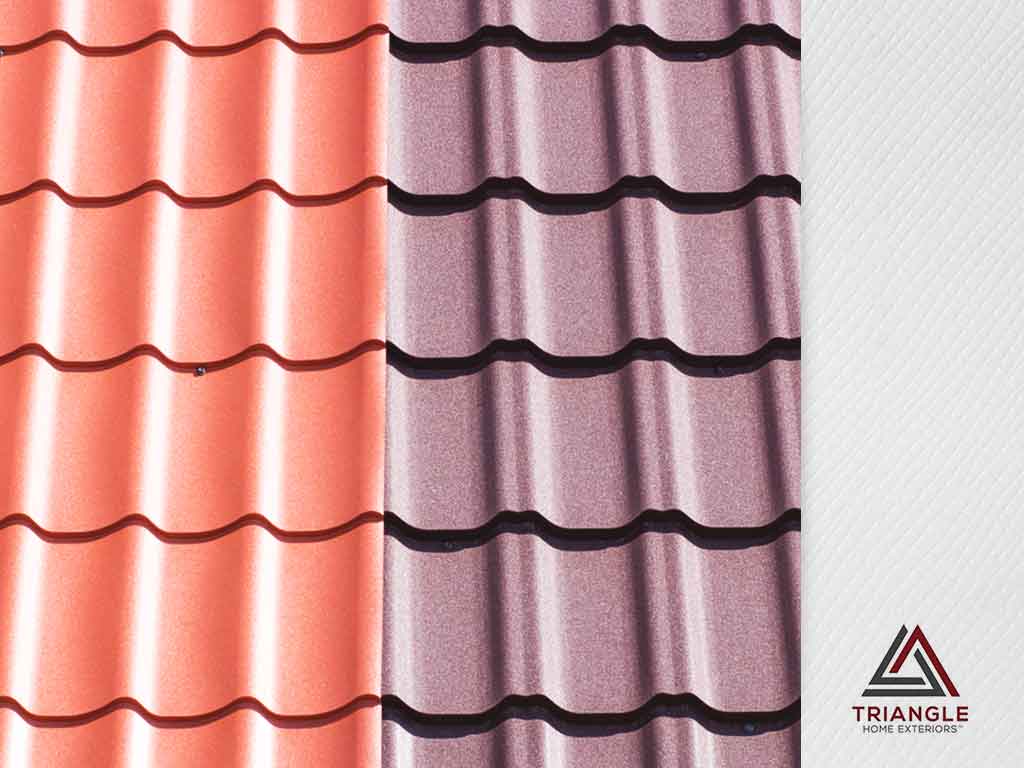 In this post, roof replacement pros from Triangle Home Exteriors discuss the various factors you should consider when choosing your metal roof's color.
Paint Quality
When choosing a paint, quality is one of the most important things you should look at. After all, it should be able to stand up to the elements without fading for years. The current industry standard is the Kynar 500 paint due to its energy efficiency capabilities. However, if you decide to choose another paint finish, be sure to look for its equivalent or you might make the mistake of using a lower quality acrylic paint, which should be avoided at all costs.
Neighborhood Trends
It's alright if you want your home to be unique. However, standing out too much can cause your home to clash with your neighbors'. Before deciding on a color for your metal roof, consider walking around your neighborhood to see if there are any aesthetic commonalities. By doing so, you can find a way to give your home a unique look without becoming an eyesore for the whole neighborhood.
Home Style
Depending on your architectural style, the paint you want may not suit your home. As a general rule, choose a roofing color that can complement your home's existing colors to create a unified and balanced look. Alternatively, you can also ask expert roofing and siding contractors for their advice if you're facing any difficulties in choosing a color.
Energy Efficiency
The color of your metal roof plays a direct role in your home's energy efficiency. For instance, lighter color roofs can reflect the sun's heat better compared to darker colors, which can affect your heating and cooling costs. To make things easier on you, look for paint finishes that are ENERGY STAR® certified since they're more likely to help you save on your monthly bills than your average paint finish.
Turn to Triangle Home Exteriors, one of America's leading home exterior remodeling companies, for your home improvement needs. We are your number one provider of siding and roofing services. Give us a call at (919) 436-3200 or fill out our contact form to get a free estimate. We serve homeowners in Raleigh, NC and other nearby areas.