Keeping your attic well-ventilated is crucial to both your roof and home. Without it, you'll be dealing with problems that are not only costly to fix but can also compromise the structural integrity of your home. Triangle Home Exteriors explains why proper attic ventilation matters.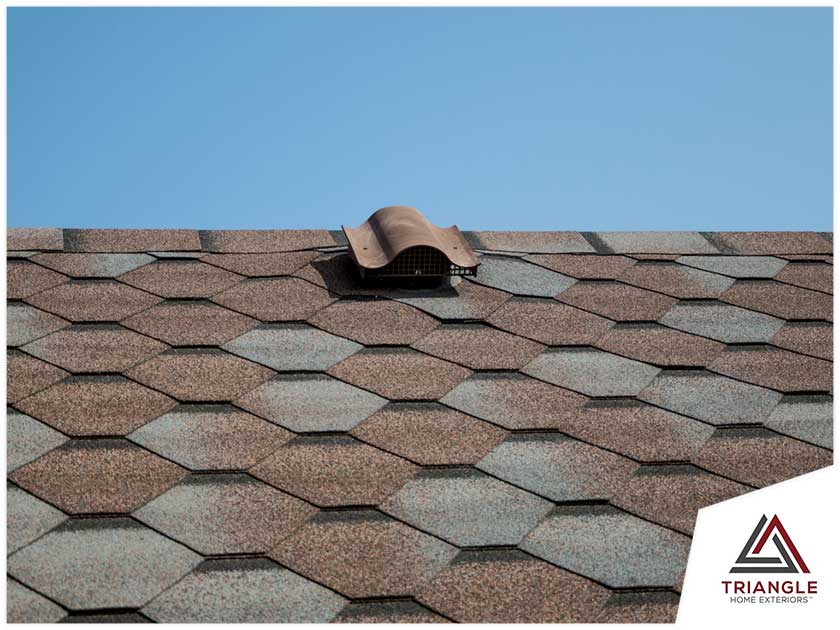 The Main Purpose of Roof Ventilation
The ventilation system in your attic helps your roof to "breathe". It works by drawing fresh air into your attic and pushing heat buildup out to the highest points of your roof. When there's a drop in outdoor temperatures, the attic ventilation's purpose is to keep the roof cool to minimize ice dams caused by melting snow, as well as reduce moisture buildup caused by indoor air rising toward the attic. During the summer months, your roof's intake and exhaust vents ensure air is circulating in and out of the attic to prevent your shingles from deteriorating prematurely.
Benefits of Proper Attic Ventilation
Here's what you can expect from a well-ventilated attic:
Lower Utility Bills – A well-designed and well-functioning attic ventilation system can help evacuate superheated air from the attic, making sure your indoors remain comfortable without your HVAC system having to work twice as hard.
Reduced Risk of Ice Dams – Proper ventilation can also help prevent ice damming in colder climates. Allowing chilly winter air to move through the attic keeps your roof cooler and helps prevent the harmful ice dams caused by the melting and refreezing of snow.
Intact Roofing System – Heat and moisture buildup inside the attic can cause premature deterioration of shingles and other roof components. To ensure the whole roof remains intact and free of any issue, proper attic ventilation is imperative.
Prevention of Mold and Moisture Damage – Condensation occurs when warm air rises from inside your home and comes into contact with the cold surfaces of the roof's components. Without proper ventilation, you may encounter signs of moisture damage like mold and mildew growth, water stains on ceilings and walls, and structural damage to the rafters and trusses of your roof.
Triangle Home Exteriors specializes in exterior home improvements, working on roofing, siding, window and deck projects. We guarantee excellent customer service and workmanship when you select our team of experienced pros. Call us at (919) 615-1101 or submit an online request form today. We serve clients in Cary, NC.