Your siding serves as your home's skin. Every day, they are exposed to dust, smoke, sun, rain and other harsh elements of the outdoors. Over time, grime and dirt can build up on the surface of your siding, damaging that perfect James Hardie® finish that sets this line of products apart from the competition.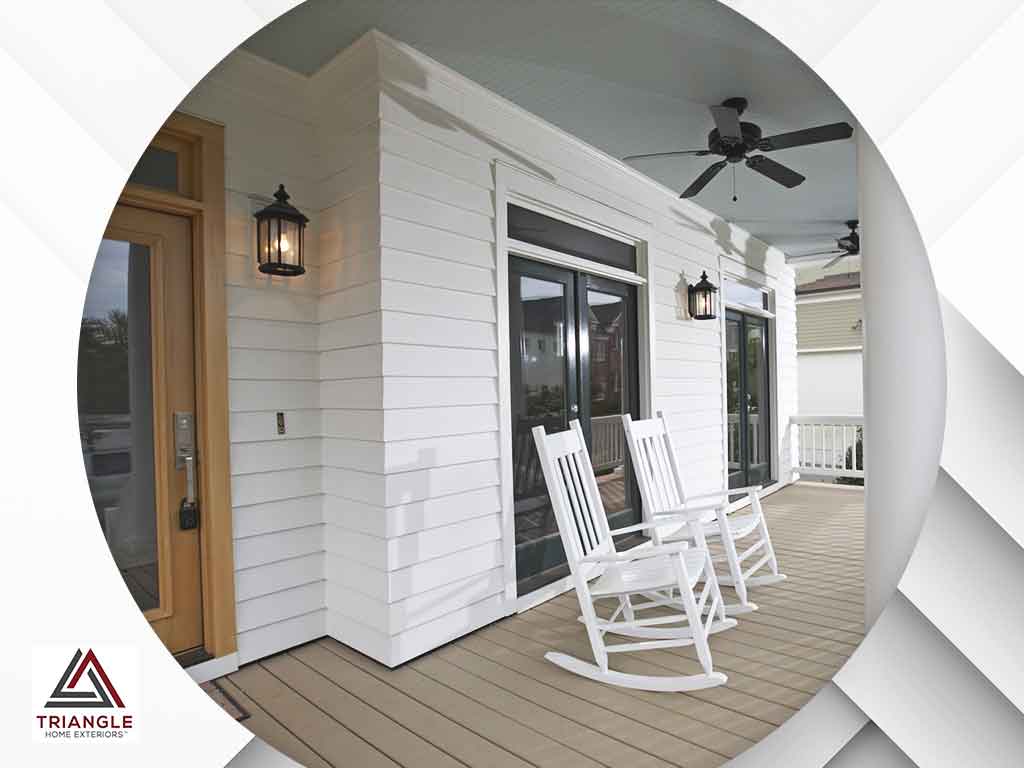 Let our professional siding contractors at Triangle Home Exteriors walk you through some basic steps to help you keep your Hardie boards ultra-clean.
Dealing With Dirt
North Carolina winds are notorious for stirring up mini dust storms that can stain your home's siding. During the dry season, these dust deposits are fairly easy to wipe away and clean up, however, when they are mixed with small amounts of moisture, they could harden on the siding surface, forming an unsightly black and brown layer of caked dust that might not be easy to remove.
Our experts recommend dousing your siding with a hose of water at least once or twice a year to get rid of the dust and dirt build up and keep it looking brand-new. However, you don't want to use high-pressure washers as these can cause damage that could require the help of home exterior remodeling companies to repair.
Mitigating Mold and Mildew
If a good old-fashioned hose down doesn't seem to do anything to the dirt stains on your siding, you may no longer be dealing with simple caked up dust. Mold growth can look deceptively like dust but are much more difficult to remove. If you suspect mold and mildew on your boards, panels and shingles, it's best to leave the job to professionals for proper handling of this potentially toxic problem.
Get the best siding and roof replacement products at Triangle Home Exteriors, your trusted number one resource of local exterior remodeling. Give us a call at (919) 436-3200 or fill out our online contact form to schedule a consultation and get a free cost estimate today. We serve Cary, NC.