Most windows available today are double-paned, a design that allows for better thermal performance and helps keep energy costs to a minimum. But like traditional windows, they are prone to a number of issues–one of which is discoloration. So what exactly causes discoloration in double-pane units? One of the area's trusted home exterior remodeling companies, Triangle Home Exteriors, discusses it here.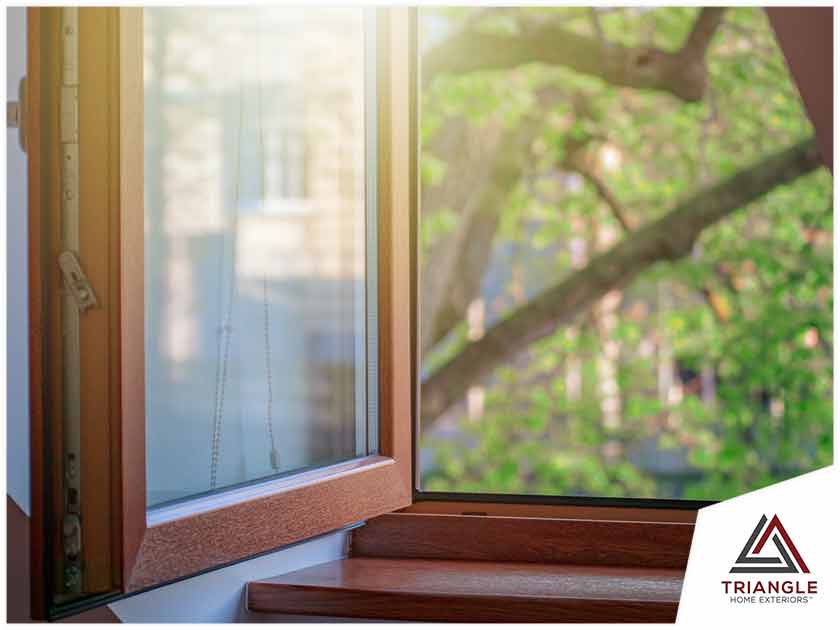 Moisture Damage is the Culprit
High relative humidity inside your home is the primary reason for discoloration in double-pane windows. This is a result of the amount of moisture generated in your living space, the relative humidity outdoors, and the air exchange rate of your home. When combined, all these factors lead not only to damage and discoloration in your double-pane windows, but to a host of other problems, as well. These include wood rot and mold, which results in health problems with constant exposure.
You'll know the inside of your home has excessive moisture because there's condensation between the window panes. Over time, the water vapor will seep into the window material, encouraging moisture damage. Discoloration follows–you'll start noticing black or dark-colored streaks along the window's surface, but there may be white, orange, green, or brown smudges across it, as well. You might need a window replacement from Triangle Home Exteriors, one of the top window and siding contractors in the area, to deal with this.
Window Replacement is the Solution
While some homeowners attempt to replace only the discolored glass pane, it's a better idea to replace the window unit altogether. This is especially crucial if the window frame is already showing signs of mold and rot. Triangle Home Exteriors offers only the highest quality double-pane replacement windows available, ensuring superior thermal insulation and worry-free, lasting performance. But to get the most of your new windows, and prevent discoloration from reoccurring, you should also eliminate the source of excessive moisture inside your home.
Aside from roof replacement, Triangle Home Exteriors can also handle your window replacement needs. Expect only a safe and worry-free process when you work with us for this project. We serve Raleigh, NC and the surrounding areas. Call us today at (919) 615-1101 or fill out this contact form to schedule your consultation.