Choosing the right color for your new siding and trim might feel overwhelming as your choices could make or break your home's curb appeal. Before discussing the specifics with your siding contractors, it is helpful to know the basic principles of color theory and how you can use them to achieve color harmony in your home.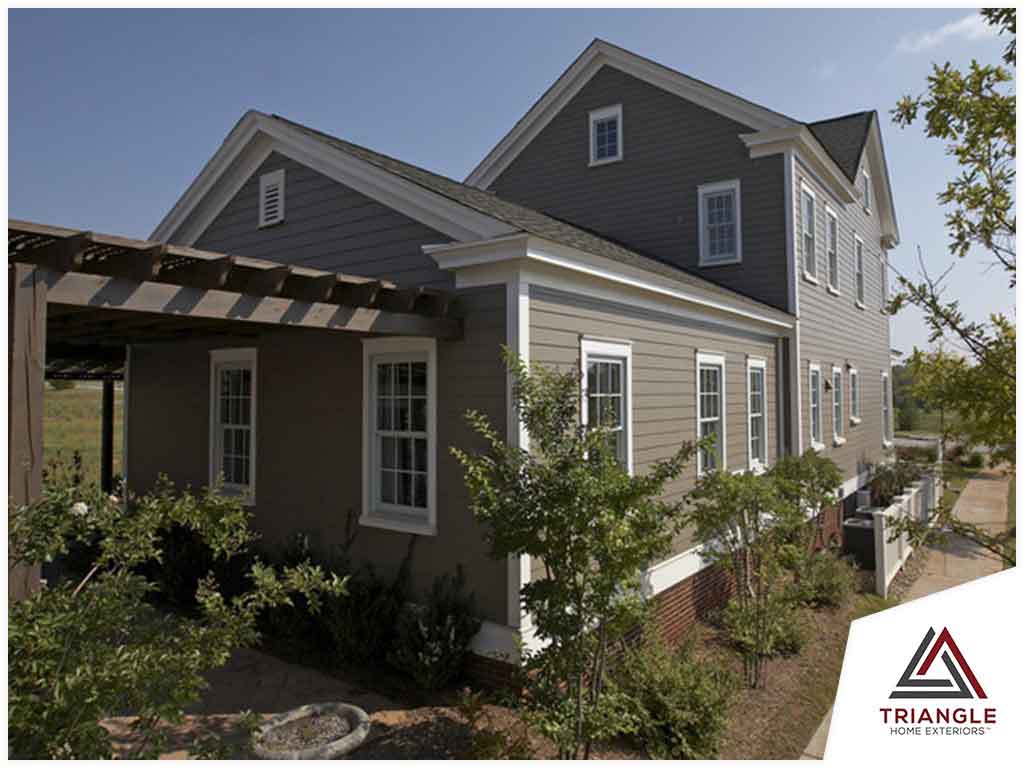 The Color Wheel
The colors you use may be analogous, meaning they are right next to each other on a color wheel. They work best when you want to limit the color contrast. If you want a more vibrant look, you can use complementary colors which are colors opposite each other on the wheel. You can also choose triad colors–colors that are evenly spaced on a color wheel (ex. red, blue and yellow).
Colors can also be described as warm and cool based on their position on the color spectrum. Reds, yellows and oranges are warm while blues, purples and greens are cool. You might also want to choose based on the color tones. You can ask for color advice from the representatives of home exterior remodeling companies during your consultation.
Tips
Consider the other existing color of the other elements in your home which can't easily change, like the roof and pavers. Choose siding and trims that will harmonize with the existing colors.
Once you have chosen a color scheme, choose one color that will be prominent. The rest of the colors will support the main color.
If you want to make your home appear larger, use soft contrast between the body and the trim color.
Take into consideration the color schemes in your neighborhood.
At Triangle Home Exteriors, we offer HardiePlank® siding by James Hardie®. You have the option to choose pre-finished siding that uses ColorPlus® Technology, which offers a durable finish and UV ray resistance.
We are experts in full roof replacement, siding installation, window replacement, and decks. Call us now at (919) 615-1101 to get started with your home project. We serve clients in Raleigh, NC and nearby communities.