Curling is one of the most common signs of asphalt shingle wear and usually indicates the need for roof replacement. In this blog, Triangle Home Exteriors share a close look at why asphalt shingles curl and what you need to do if you find it on your roof.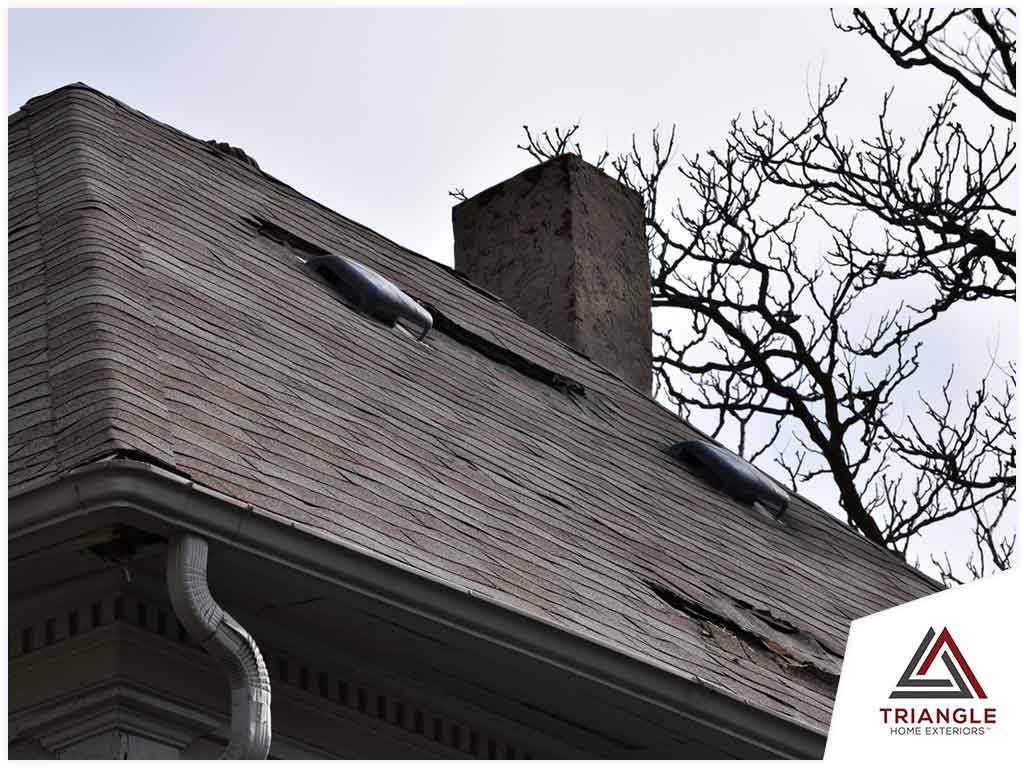 Causes of Curling Asphalt Shingles
Curling happens when asphalt shingles curl from the corners, which is very noticeable on flat asphalt shingles such as traditional three-tab shingles. Asphalt shingles curl when the remaining granules and asphalt separate from the backing material, which usually happens when the shingles are beyond their expected service lives. "Cupping" is a similar phenomenon that happens when asphalt shingles curl from the center instead of from the edges.
Premature Curling
Certain conditions may lead to early asphalt shingle failure that results in premature curling, among other problems. Premature failure is typically rooted in using old stock or low-quality asphalt shingles. Roofing systems installed by manufacturer-certified roofing and siding contractors are less likely to suffer premature failure, as it's usually rooted in the use of old stock or low-quality asphalt shingles.
This is one of the reasons why roofing contractors like us recommend to homeowners that they perform regular roofing inspections. Being aware of premature curling should give them time to have their roofs repaired, in some cases within the warranty.
Roof Replacement
Roofs that are suffering from widespread curling asphalt shingles should be replaced. Your roofing contractor can perform spot repairs on old, out-of-warranty roofing systems, but it's not considered a long-term solution.
An old roof that's due for replacement is an opportunity to fortify your roof. If your home has traditional three-tab shingles, consider upgrading to laminate or "architectural" ones. In addition to the aesthetic benefits, laminate shingles are typically twice as thick as standard shingles and are less likely to suffer curling. You should also consider other features such as asphalt shingles with reflective properties, which can help you save on your indoor cooling costs, as well as extended warranties.
Looking for home exterior remodeling companies in the area? Call Triangle Home Exteriors at (919) 615-1101 or fill out our contact form. We serve customers in Cary, NC, and nearby areas.